Managed SSL
As from now you can order an SSL certificate for your Hypernode(s) in the Control Panel.
We'll manage issue-ing and renewing the certificate so chances on downtime because of SSL certificate issues will be eliminated. (And this does happen a lot with unmanaged certificates)
A new menu-item SSL is added to the Control Panel menu and you can also order an SSL certificate directly through a selected Hypernode's submenu.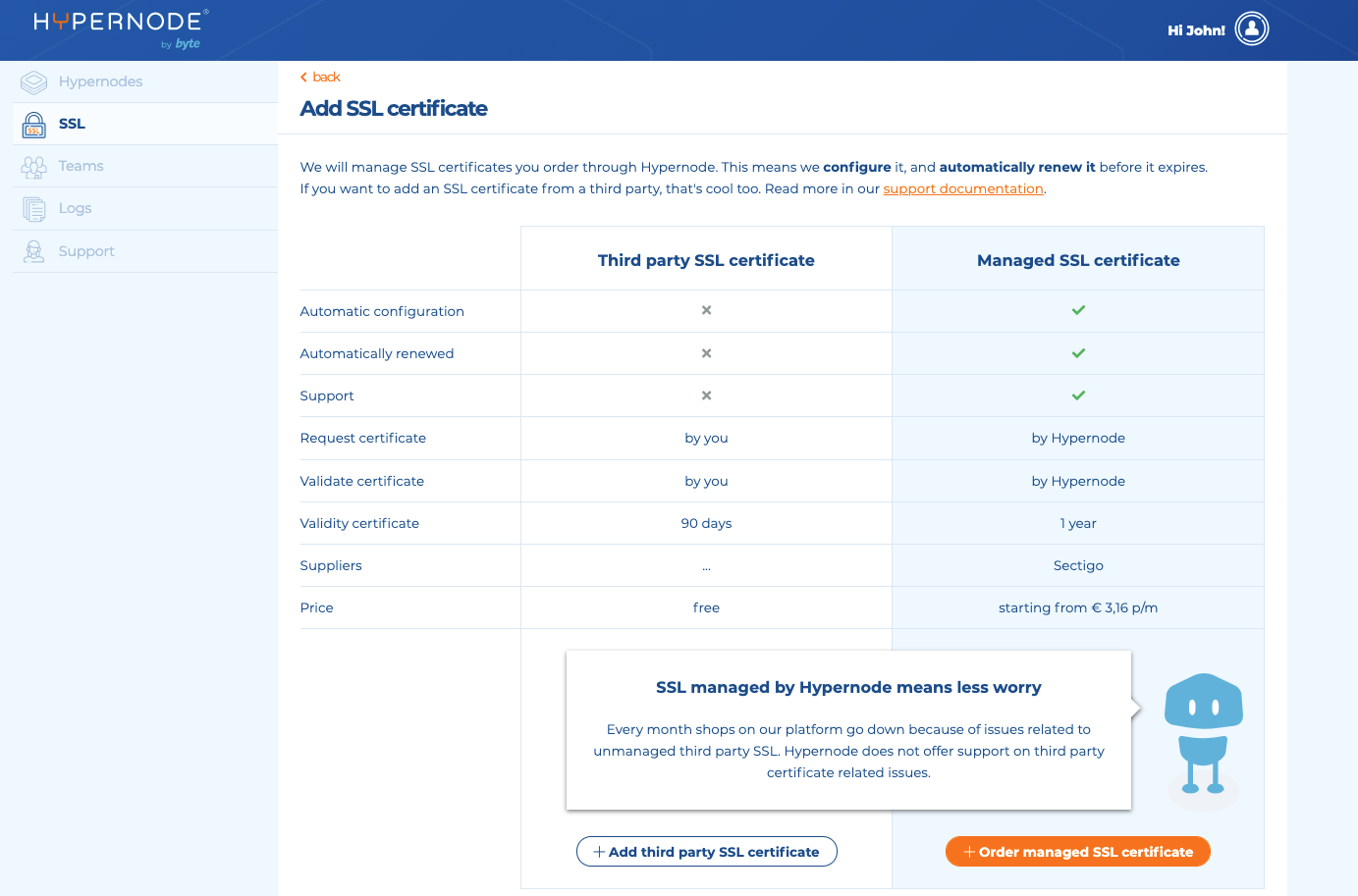 For more information check our support documentation.